Company Profile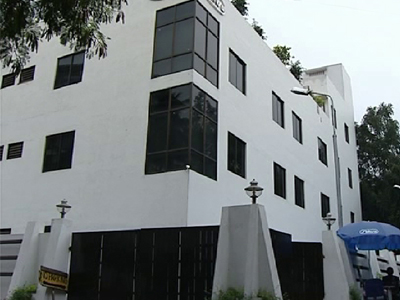 We are also one of the largest manufacturers of Bottling Machines and PET Stretch Blow Moulding Machines in the world. SEPPA is introducing finest flavors of Belgium beers providing technology and setting up Microbreweries and Brew pubs for prospective clients. This is in ahead of the company's recent Joint Venture with Belgium-based M/s. PRODEB Brewery & Technology - leader in Brewery equipment - to provide total turnkey solutions for Micro Breweries / Brewpubs. The joint venture is to witness back to back launch of micro breweries and brewpubs throughout the country. We have successfully supplied more than 5000 Projects of various sizes in India, Sri Lanka, Bangladesh, Middle East, Africa, South East Africa, Australia, Eastern Europe and USA . The above projects have covered various industries like Bottle Water, Beverages, Sugar Mills, Refineries, Automobiles, Pharmaceuticals, Hotels and Resorts etc., globally. Our successful history for the past 40 years speaks about our Technical Strength. Our specialization and expertise includes Bottle Water Projects with more than 2000 installation worldwide. We are one-stop manufacturers of complete Processing, Packing Machineries and PET Blowing Machine for Bottle Water. The company also won a 3 Million USD order for Bottle Water Project from Federal Electrical and Water Department U.A.E.
We are approved suppliers to all major International Brands like Pepsi Beverages, Pepsi Bottled Water (Brand Aquafina), Shaw Wallace and Co. Ltd., Royal Challenge, Director's Special, John Exshaw, Haywards, United Breweries Limited, King Fisher and Mc Dowell's No.1.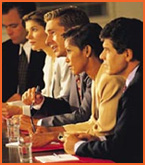 We are also one of the very few companies in the world, approved to supply machines to Pepsico Holdings Private Limited.
Our group has received a Pioneer Certificate from the Chairman & Managing Director of Pepsi Co Holdings Pvt. Ltd., for world debut of Aquafina bulk water.
The first ABWA Approved Plant in India "SABOLS" was supplied, installed and commissioned by us. SEPPA has been associated with International Bottled Water Association (IBWA) for a decade. SEPPA is one of the approved suppliers of IBWA and our chairman and Managing Director was the Indian Representative of IBWA.
Our group is an ISO 9001 TUV Certified Company for design, manufacturing and marketing divisions.
We are the approved supplier to leading Pharmaceutical Companies for USP 26 – 27 Standard Plants (e.g. Johnson & Johnson Limited).
SEPPA has global operations with Channel Partners and own establishments over 42 Countries Worldwide.

SEPPA is a reputed name among the Industrial Water users for the past four decades. A pioneer in this field, our company is one of the very few in the world with a complete range of bottled water products and services. Our position of strength has been attained by our focus on technological advancement through continuous Research and Development.
The company has a full-fledged R&D center where our engineer's work on new product design, development, as well as upgradation of existing ones and indigenization of foreign technologies obtained through collaborations. Our international business division contributes a major share of the companies sales turn over. The company has established offices in Dubai, UAE as well as in the USA and China to take care of regional support.
SEPPA is the only company, which provides a complete solution for Bottled Water, Soft Drinks and Sparkling Water Projects on Turnkey Basis.
We are the Authorized Franchisee, Consultants and Suppliers to:-